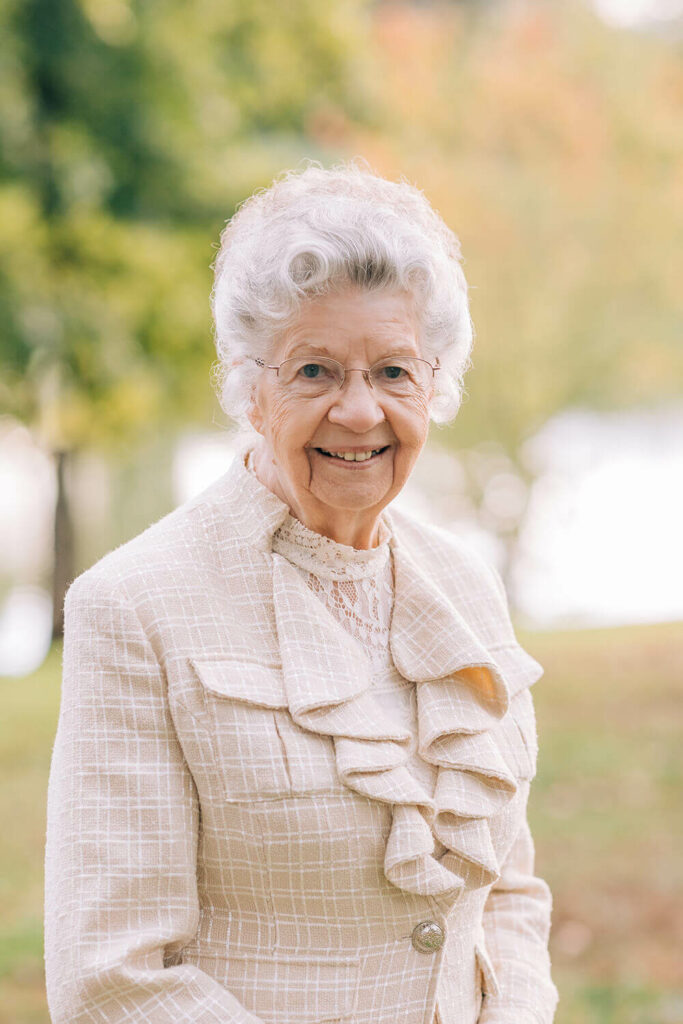 When assigned this arduous task of narrowing down the life of an Apostolic legend, my mind began to race with so many thoughts I could not write them all down. The following is just a small glimpse or blip, if you will, of a life full of faithful service, continuous hospitality, and never-ending love for her church, her family, and her God.
First on the agenda, the acronym "WOW" which stands for "Woman of Wisdom," in this case needs to stand for Wonder Woman!
Betty Cook McCool is definitely "warrior born." 
She grew up in a pastor's home in the mountain town of Rock Creek, North Carolina. She met her Prince Charming, a young evangelist named Billy McCool, at a tent meeting in Johnson City, Tennessee. Very soon after their first date, they were married and hit the evangelistic trail with excitement, expectation, and fervor. 
They were young, in love, and basically were just happy to be together serving the Lord, no matter what situation or circumstance they faced. In 1957, a specific call of God led the couple to Knoxville, Tennessee to start a church and Christian school. As a team, they assembled a gospel tent and began having a soul-stirring revival. They would sing together nearly every service, which, in turn, prepared the audience for the fiery, soul-stirring sermon brought by her adoring husband.
Sometimes revivals would last five to six weeks, with maybe one night a week off — or sometimes no nights off or break in the week. In 1958, along came a blue-eyed baby boy who they passionately named Mark Anthony. He was <i>just</i> the addition their evangelistic team needed. For the next few years, they pastored and evangelized throughout the ranks of the Pentecostal movement.
When Mark was about five, they settled down in Knoxville, Tennessee permanently. After successful tent revivals and powerful services, they worked together to scrape up enough money to build a basement church which consisted of a leaky roof and dirt floor. From there, they built an upstairs over the basement. In 1972, they purchased the property on Pleasant Ridge road where First Apostolic Church, Apostolic Christian School, and Apostolic Kiddie Academy currently reside. Through numerous "Amen, Hallelujah" offerings, and several building programs which have brought us where we are today, this Woman of Wisdom has been a faithful, dedicated, loyal, steadfast mother, wife, and pastor's wife. She is definitely a woman of strong conviction concerning the Jesus' name message. You definitely do not want to argue with her or try to convince her that Acts 2:38 isn't the way to heaven!Mark and I were married in 1981. Our daughter, Ashley, came along in 1984, followed by Anthony in 1987. Betty McCool wears the title of grandmother (Mamaw) very proudly and lovingly. She has been, and continues to be, a shining example of a loving grandmother and now great-grandmother to Easton, Eleanor, and — soon — Calloway. She is an expert biscuit and fudge maker, a seamstress, babysitter, teacher, cleaner, organizer, and financial advisor. But most of all, she is a beacon of faithfulness!
Great granddaughter Eleanor Quinn McCool (2) quote, "Her's gives me baggy with chocolate and marshmallows. She hugs me and Uncle Mack."
Great granddaughter Easton Grier Whitley (6) quote, "I love Mamaw McCool. She cooks good for me."
Her faithfulness to her family has redefined her role to that of a caregiver to her 97 year-old brother. She has dedicated her later years to the service of helping and caring for someone else. She truly is the "virtuous woman" spoken of in Proverbs 31.
Again, these are just the sprinkles in the icing on the cake of all the deeds, experiences, and stories of the faithful life of Sister Betty McCool. She indeed has earned, and continues earning, the title of Woman of Wisdom.
WOW Honoree: Sis. Betty McCool, Founding Pastor & Bishop's Wife at First Apostolic Church in Knoxville, Tennessee
Jamie McCool, is the Lead Pastor's Wife at First Apostolic church, Knoxville, Tennessee